11th international meeting ASWA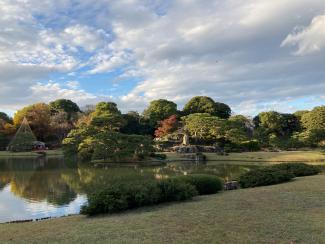 Tokyo, Japan
11th international meeting ASWA (Archaeozoology of Southwest Asia and Adjacent Areas)
28 November – 2 December 2022 // Tokyo, Japan
Oral Paper : Emmanuelle Vila, Jwana Chahoud, Sofiane Bouzid, Moussab Albesso, Agraw Amane, Bea de Cupere, Hossein Davoudi, Homa Fathi, Azadeh Moazeb, Marjan Mashkour,
Investigating the Morphometric Characteristics of Modern Sheep Breeds from Southwest Asia and East Africa.
The multidisciplinary project Evosheep studies the origin and evolution of ancient sheep breeds by means of archaeozoology, geometric morphometrics, genetics, iconography and epigraphy in the ancient Near East from the six millennium BCE. In the framework of this project, in order to have a reliable osteological reference collection of modern breeds, we created new osteological collections of sheep from Lebanon and Ethiopia and used two existing collections from Iran and Turkey. Along with the geometric morphometrics and genetics analyses, we performed a morphometric analysis on the same modern bone collections to develop methodological approaches for osteological remains. Several biological characteristics have been established on the ten modern breeds, including sex, age, weight, description of phenotypes (type of fleece: wool, hair, coarse; type and shape of the tail: fat, rump, thin) and a collection of overall measurements was taken. This paper examines shape and size characteristics of the studied sheep breeds using the Log Size Index and Log Shape Ratio methods. The diversity of sizes, allometry and body parts proportions are compared for specimens from the same breed and between breeds. The results offer a baseline to investigate the osteological variations in archaeological assemblages.`
Poster : Manon Vuillien, Emmanuelle Vila, Jwana Chahoud, Rémi Berthon, Bea de Cupere, Hossein Davoudi, Daniel Helmer,  Moussab Albesso, Agraw Amane, Sofiane Bouzid, Homa Fathi, Joséphine Lesur, Azadeh Mohaseb, Adeline Vautrin, Lionel Gourichon, Marjan Mashkour, Thomas Cucchi
Tracking the first sheep breed in Southwest Asia: a 3D morphometric geometrics investigation on astragalus (EVOSHEEP project)
Sheep husbandry has played a major role in the economy of human societies in Southwest Asia over the last 10 millennia. However, if archaeological and archaeozoological "clues" provide insight into husbandry practices developed by early human societies, it is still difficult to assess the diversity of first breeds these societies relied on, due to the difficult disentanglement of anthropogenic selective pressure and adaptation to ecological conditions. To tackle this issue, EVOSHEEP project explore the complex history of early sheep husbandry in Southwest Asia between the Late Neolithic and the Bronze Age by integrating palaeogenomic, morphometric and historiographic data.
The morphometric study presented here will disclose the first results using 3D geometric morphometrics on astragalus from modern and archaeological sheep in Southwest Asia and East Africa. Ancient sheep have been collected from forty archaeological sites and covering five millennia of economic and cultural transformations, between the 6th and the 1st millennium BC. We will first explore biotic and abiotic component of sheep bone variations relying on well-documented modern comparative material and, second will contrast modern and past diversity taking into account geography, genetic data and chronocultural contexts, in order to correlate morphometric features and the emergence of the first sheep morphotypes in Southwest Asia.